Sanskrit baby names are powerful and deeply meaningful. This list offers names for boys and girls, along with their beautiful meanings.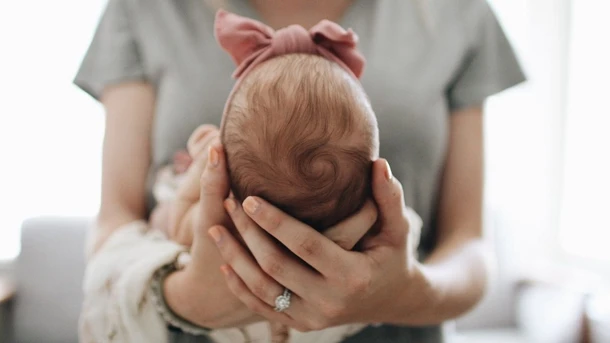 Sanskrit is an ancient and sacred language. It's the basis of the texts of Hinduism, Buddhism, and Jainism, and was a common language among different peoples right across ancient and medieval South Asia.
While literature written in Vedic Sanskrit deals only with religion, Classical Sanskrit can be found in everything from poems, epics and dramas, to law, medicine and mathematics.
Sanskrit names are also beautiful.
As you look for names for your little one, try saying these options for both boys and girls out loud, too.
You're sure to find something both beautiful and meaningful for your little peanut.
In this article: 📝

20 of the most popular Sanskrit Names

20 cool Sanskrit names

More ideas for baby girl names in Sanskrit

More ideas for Sanskrit names for baby boys
20 of the most popular Sanskrit Names
Aditya: Meaning the sun, Aditya is a boys' name.

Ambaara: In Sanskrit, Ambaara means the sky, but it's inspired the name Amber, for the orange-gold mineral.

Arjun: A boys' name, Arjun means bright or shining in Sanskrit.

Avi: Meaning sun and air. While it's not traditionally a Sanskrit name, we love the sound of it.

Kali: A girls' name, Kali is a force in Hindu mythology. The goddess of both destruction and enlightenment, she's as likely to cause chaos as she is to lead the ignorant towards wisdom. The word means black in Sanskrit.

Karka: The Sanskrit word for May.

Karma: This word is widely used and known in the west. It means fate or destiny and refers to the Hindu and Buddhist belief that your intention and actions influence your future. It's a girls' name.

Kashmir: A state in India, Kashmir can also be used as a girls' name.

Kiran: Kiran means sunshine or a beam of light and is a boys' name.

Milan: A boys' name in many parts of the world, Milan is a popular girls' name in the US. In Sanskrit it means coming together or unification.

Mukuta: Meaning crown, Mukuta is a boys' name.

Nirvana: In Buddhism, nirvana refers to a state in which there is no suffering, desire or sense of self. In Sanskrit, it means bliss or liberation and can be found around the world as a boys' and girls' name.

Priya: Priya means "beloved", and is a girls' name. In Hinduism, Priya is the name of the creator god, Daksha.

Raine: Derived from a Sanskrit word meaning "she is singing" or "queen", Raine can be used as a girls' or boys' name.

Rohan: Meaning red-haired, red, or even "ascending", Rohan is a boys' name that has both Sanskrit and Irish roots.

Samir: Samir is a boys' name that means gentle breeze or wind.

Tara: In Sanskrit, Tara means hill or star, and in Hindu mythology, the wife of Shiva is sometimes called Tara. Usually a girls' name, it can be a boys' name, too.

Uma: Uma is one of the names of the Indian goddess Parvati, wife of Shiva. It means splendor or tranquility in Sanskrit.

Upala: Known as a gemstone with its many internal colors, Opal is also a Sanskrit girls' name that means gem or jewel.

Veda: The Vedas are the Hindus' four sacred texts, so giving your daughter this name carries great weight. It means knowledge or wisdom.
20 cool Sanskrit names
Adhira: A girls' name meaning quick

Avni: The earth

Dakini: A girls' name meaning witch or sky-walker

Daivik: God's grace

Dishaa: A girls' name meaning direction

Ekta: A girls' name meaning unity

Esha: A wish

Harit: A boys' name meaning green

Ila: A girls' name meaning light, or woman from earth

Ipsit: Desired

Kalyani: Auspicious and prosperous

Laran: A boys' name meaning psychic powers and abilities

Leila: A girls' name meaning black beauty

Maya: A girls' name meaning illusion

Nayak: Guide

Rana: A boys' name meaning king

Ritvika: Priestess, or one who recites the Rigveda

Tarak: A boys' name meaning protector

Tarush: Conqueror

Yuvan: A boys' name meaning strong
More ideas for baby girl names in Sanskrit
Aadrika: The Sanskrit name of a celestial being

Antara: The second note in Hindustani music

Bhanavi: Belonging to the sun

Bhavika: Full of emotion and expression

Bhavabhuti: Prosperity

Charvi: A beautiful woman

Daksha: Competent, Shiva's wife and the earth

Devaki: Divine

Devika: Little goddess

Eni: A river or stream

Gitika: A short song or hymn

Gunadya: Full of virtues

Hansika: A little swan

Harshita: Joy and delight

Iditri: One worthy of praise

Iha: Request or desire

Iksha: Sight

Ishani: Another name for the goddess Durga

Jiti: Victory

Kalhana: Knowing

Kalidasa: Servant of Kali

Kaveri: A sacred river of India

Lavani: Grace and beauty

Lavanya: Charming

Malavika: A Himalayan plant

Mananya: Praiseworthy

Manya: Worthy of respect and honor

Nalini: Sacred lotus

Navya: Newness or fresh

Neelakantha: Blue throat

Nitya: Eternal

Omana: Protector and helper

Rasika: Graceful and elegant, or the juice of sugarcane

Revati: Royal jasmine

Riddhi: Good fortune and prosperity

Shri: Wealth

Sukanya: A beautiful woman

Swara: Music or a musical tone

Talika: The palm of the hand, or a medicinal plant

Tarini: A form of the goddess Durga

Tavishi: Courage or a heavenly virgin

Tatvika: Real and true

Udita: One who has risen, or lofty and luminous

Varnini: A woman of repute and honor

Vilhana: Sunrise

Vyasa: Arranger or separation

Yamini: Nocturnal or night

Yashtika: A string of pearls
More ideas for Sanskrit names for baby boys
Aadi or Adi: Superior one or firstborn

Adikavi: First poet

Aloka: Vision, splendor, or luster

Amit: Boundless

Arit: One worthy of praise

Arjuna: White or silver

Atri: Voyager through life

Ashvaghasha or Ashvaghosha: Horse's voice

Bhānumati: Shining like the sun

Bharat: Fire

Bharavi: Luster of the sun

Bhasa: Speech

Daman: The controlling one

Damodara: Rope around the belly

Dandi: Porter

Darsh: Another name for the god, Krishna

Deva: Angel or divine being

Dilip: An ancestor of Rama

Gritsamada: After the Rigvedic sage

Hari: Belongs to God, or remover of pain

Harsha: Joy or delight

Harshavardhana: Creator of joy

Hemchandra: Golden moon

Itish: Another name for the god, Shiva

Jaideva: Divine victory

Jaivant: Victorious

Lalit: Beautiful

Lekhit: Written

Lokesh: King of the world

Karan: An instrument

Kshemendra: Lord of welfare

Kumar: Child

Maharishi: Great saint

Manan: Thoughtful

Manav: Man or youthful

Manik: Jewel or gem

Merutunga: Tall person

Mohan: Wonderful and enchanting

Murari: One who holds a flute

Nandish: Another name for the god, Shiva

Narayan: Water resting place

Nilay: Resting place or refuge

Oman: Protector

Pāṇini: Descendant of Paṇi

Parth: Prince

Patanjali: Flying beauty

Punnasseri: After the Sanskrit scholar

Raghunatha: Brave man of the Raghu clan

Rajashekhara: Crown of a king

Ratan: Precious stone

Rathin: A charioteer

Saket: A place of pilgrimage

Samarth: Able and efficient

Sanjit: Victorious

Savar: Another name for the god, Shiva

Tanay: Son

Valmiki: Born of an ant hill

Vasishtha: Most excellent

Vatsa: Son

Vinay: Good-mannered and humble

Vipin: Sharp and talented

Vishnu: All pervasive

Yash: Fame, honor or respect

Yuvan: Young king or heir apparent
102 women are talking about 'baby names' on Peanut. Download the app to join the conversation.
Looking for other names from ancient cultures? These lists could help:
166 Greek Baby Names
70 Chinese Baby Names
The Best 153 Egyptian Baby Names & Their Meanings
58 Biblical Baby Names
82 Hebrew Baby Names
100 Meaningful Mongolian Baby Names
50 Inspiring Indonesian Baby Names