Scottish baby boy names are among the boldest and most memorable around. Some are rooted in the country's proud history, language, and mythology, while others give a loving nod to the people and places that make Scotland so special.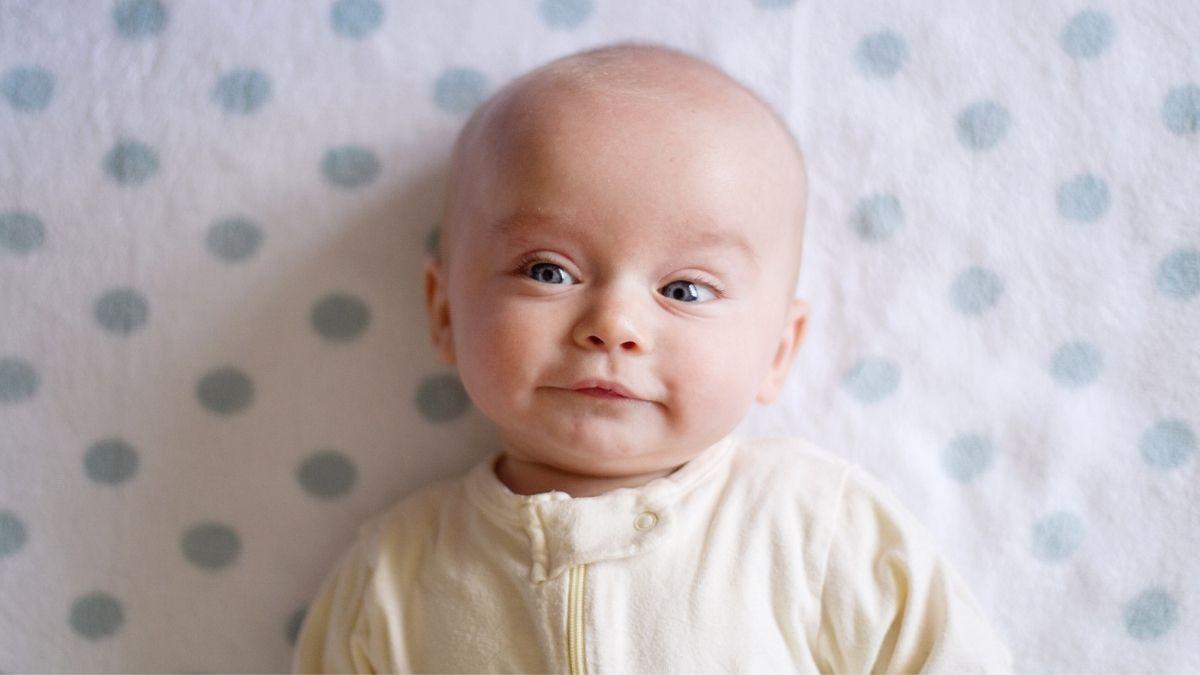 So, whether you visited once and fell in love, or you simply want to honor your family's Scottish heritage, choosing a Scottish boy name for your little lad is a great way to show your appreciation.
Here we've compiled the ultimate list of Scottish baby boy names to help in your baby-naming quest.
In this article: 📝

Popular Scottish boy names and meanings

What are good Scottish boy names?

How about Scottish Gaelic boy names?

Get more baby-naming inspiration with Peanut
Popular Scottish boy names and meanings
According to the National Records of Scotland, the top 5 boys names in Scotland for 2020 were Jack, Noah, James, Leo, and Oliver. Very on-trend, these are popular boy's names just about anywhere.
However, rounding out the top 10, we've got more traditional Scottish boy names with links to Scotland's history and geography:
Harris: If you're smitten with the idea of honoring your Scottish roots, Harris is a wonderful choice. It means, simply, "son of Harry," but it's also the name of a beautiful Scottish island in the Outer Hebrides – a group of islands off the west coast of Scotland. Home to sandy beaches, rugged mountains, and a whiskey distillery, you'd be channeling the very essence of Caledonia with this name.

Rory: A classic Gaelic name, Rory is tailor-made for fiery-haired little guys with Celtic connections. It means "red-haired king."

Alexander: A common name the world over, Alexander ("defender of men") is often shortened to "Alec" or "Alex" in Scotland.

Finlay: A name of both Irish and Scottish origin, Finlay means "fair-haired hero." Once an ancient Scots royal name (Macbeth's father was Findlaech mac Ruaidri), today it's making a modern comeback, with its alternative spelling "Finley" proving to be a popular gender-neutral choice.

Archie: The short (and adorable) version of "Archibald," Archie means "truly brave." In the States, the name is associated with the comics, but thanks to Harry and Meghan's royal baby, it's taken on a more regal tone of late.
So, we're off to a good start – but we hear you. You want even more Scottish baby names!
What are good Scottish boy names?
The options are almost endless when it comes to choosing a Scottish name for your baby boy. To make things easier, we've grouped them by letter below. Scroll on to discover your favorite.
Scottish baby boy names: A - E
Alasdair
Alastair
Alastaire
Alistair
Alister (FYI, this and the four above are all Scots versions of "Alexander")
Arran
Athol
Avery
Bac
Balloch
Baird
Bairn
Balfour
Barclay
Bartley
Bean
Bearnard
Blaine
Blair
Boyd
Braden
Bram
Bruce
Bryce
Bryson
Calan
Calder
Caley
Callum
Cam
Camden
Cameron
Campbell
Camron
Carmichael
Cawley
Chalmer
Christie
Clyde (The Clyde is a river running through the heart of Glasgow, Scotland's biggest city)
Colin
Cory
Dalziel
Davis
Donal
Donald
Dougal
Douglas
Drummond
Duncan
Elliot
Errol
Erskine
Evan
Scottish baby boy names: F - N
Farlan
Fergus
Ferguson
Finn
Fletcher
Forbes
Fraser
Fyfe (A variation on "Fife," one of Scotland's most historical regions)
Fyn
Gavan (Like the more common spelling "Gavin," this one also means "white hawk")
Gil
Gilmore
Gilroy
Gordan
Gordon
Gowan
Graeme
Graham
Grant
Gregor
Gunn
Hamilton (Fan of the musical? Hamilton is also a town in Scotland)
Hamish
Hay
Haye
Henderson
Houston
Iain (The Gaelic form of the English name "John," Iain means "God is gracious")
Ian

Irvin

Irving
Iver
Jackie
Jamie
Jamieson
Jock (A Scottish variation of the name "Jack")
Kai
Kameron
Keith
Kendrick
Kennedy
Kenneth
Kenzie
Keir
Kerr
Kin
Kinney
Kirk
Knox (A Scottish surname given first name duty by Angelina & Brad. Very cool)
Lachlan ("From the land of lochs," does it get any more Scottish than that?)
Lamont
Laurence
Leith (A port in Edinburgh, Leith could also be a unique boy's name)
Lennox
Lewis (Along with Harris, Lewis forms the main island of the Outer Hebrides)
Lindsay
Logan
Lyall
Mac
Mack
Malcolm
Maxwell
Mitchell
Murdoch
Ness
Niall
Nicol
Scottish baby boy names: O - W
Ogilvy
Paton
Payton
Quarrie
Quinn
Rae
Ramsay
Ray
Reed
Robert
Robertson
Rodrick
Ronald
Ross
Roy
Sandy (Another name that's short for Alexander)
Scot
Scott
Shaw
Sinclair
Sloan
Stewart
Tavish (A Scottish version of "Thomas," which means "twin.")
Thane
Todd
Tor
Torrence
Tyree
Urquhart
Wallace (This could be a nod to Scottish hero William Wallace)
How about Scottish Gaelic boy names?
Scottish Gaelic is a Celtic language native to Scotland. Although it's not as widely spoken as it once was (only 57,000 out of 5 million are fluent), it's still a hugely important part of Scottish culture, particularly in the Highlands and Islands.
Gaelic's influence can also be seen across a variety of popular Scottish names. Here are a few names with Gaelic-origins we think you'll like:
Angus: Meaning "one strength," Angus is the English version of the Gaelic name Aonghus. A trendy choice, it can be shortened to the infinitely cute "Gus." And if you have more general Celtic roots, Angus pops up in Irish mythology – Aonghus was the god of love and youth.

Callen: Solid, dependable, strong, this one simply means "rock."

Innes: A variation on the Gaelic spelling of the word "Innis," meaning "island," the name Innes means "from the river island." It was initially a clan name long before it became a first name. It's not a well-known name in the US, so if you're looking for a truly unique name, this could be it.

Struan: A name growing in popularity in Scotland, Struan ("stream") is another that's little known in the States. We think it's time that changed.
Get more baby-naming inspiration with Peanut
There you have it! Some of the best Scottish boy names for your bonnie little lad.
Still searching for the perfect name? Complete your tour of the UK & Ireland with these 141 English names for boys, these 80 Welsh baby boy names, and these 109 Irish baby boy names.
Or, if you want a second, third, or fourth opinion, share your current favorite names with your fellow mamas-to-be on Peanut.
👶 Find more baby boy names:
Top 134 Arabic Baby Boy Names
1000 Popular Baby Boy Names
137 Cool Baby Boy Names and Their Meanings
121 Polish Baby Boy Names With Meanings
The Best 107 Hawaiian Baby Boy Names
161 Hebrew Baby Boy Names to Choose for Your Baby
1000+ Top Baby Boy Names Around the World
103 Greek Baby Boy Names And Their Meanings
216 Strong Norwegian Baby Boy Names
Top 100 Spanish Baby Boy Names & Their Meanings
80 Strong Baby Boy Names (with Meanings)
85 Scandinavian Baby Boy Names
187 Australian Baby Boy Names for Your Little Anklebiter