Scottish baby girl names never fail to conjure up the history, language, and mythology of Scotland. In fact, many of these beautiful and memorable names hark back to the people, places, and features that make the country so special. From heroes and queens to rivers and islands, you're spoiled for choice.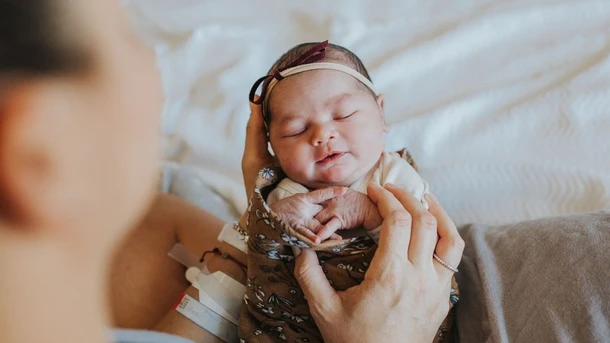 So, if you want to honor your family's Scots heritage, or you're simply looking for a unique baby name for your little lass, choosing a Scottish girl name is a great choice. And here, we've compiled the ultimate list of Scottish baby girl names to help you decide.
In this article: 📝

Popular Scottish girl names and meanings

What are good Scottish girl names?

How about Scottish Gaelic girl names?

Get more baby-naming inspiration with Peanut
Popular Scottish girl names and meanings
According to the National Records of Scotland, the top ten names for girls in Scotland for 2020 includes Emily, Amelia, Grace, Ava, and Lily. These classic girl names hold a universal appeal that isn't fading anytime soon!
But if you're looking to learn more about names that are rich in Scottish history and tradition, look no further. Read on to discover the most popular Scottish baby girl names and their meanings:
What are good Scottish girl names?
When it comes to finding the perfect name for your little girl, there's an incredible amount of choice out there, Scottish or otherwise.
To help make your search a little easier, we've made a list of our favorite Scottish female names below, sorted into alphabetical order. Scroll on and enjoy!
Scottish baby girl names: A-E
Abigail
Ada
Aila
Ailsa
Alba (Meaning "white" in Latin, it's also the Scottish Gaelic name for Scotland.)
Alexandra
Amber
Amy
Annie
Arabella
Arya (With the success of Game of Thrones it's little wonder this particular name is so popular!)
Aurora. (This name is inspired by the infamous "Northern Lights" or aurora borealis, which can sometimes be seen in this beautiful part of the world.)
Bella
Bethany
Billie
Blake
Bonnie (In the Scots language the word "bonnie" means pretty. You may have heard people using the term "bonnie lass.")
Brooke
Cali
Callie (Callie could stem from "Caledonia," the ancient name for Scotland. Callie means "from the forest.")
Cara
Charlotte
Chloe
Clara
Connie
Cora
Daisy
Darcey
Darcie
Darcy
Eden
Edith
Effie
Eleanor
Elena
Eliza
Elizabeth
Eloise
Elsie
Emilie
Emma
Erin
Esme
Eva
Eve
Evelyn
Evie
Scottish baby girl names: F-N
Faith
Fiadh
Flora
Florence
Francesca
Gabriella
Georgie
Gracie
Halle
Hallie
Hanna
Hannah
Harley
Harlow
Harper
Harriet
Hayley
Hazel
Heidi
Hollie
Holly
Hope
Imogen
Indie
Iris
Isabella (Strike a regal tone with Isabella, one of the most common names for the Queens of Scotland throughout history.)
Isobel
Ivy
Jasmine
Jessica
Julia
Katie
Kayla
Keira
Lacey
Lana
Lara
Layla
Leah
Lena
Lillie
Lola
Lottie
Lucia
Lucie
Lucy
Luna
Lyla
Lyra
Maddison
Maeve (Meaning "intoxicating," Maeve has accelerated in popularity, climbing 130 places in Scotland since 2019!)
Maisie
Maja
Maria
Marnie
Matilda
Maya
Megan
Mia
Mila
Millie
Mirren
Mollie
Molly
Mya
Myla
Naomi
Niamh
Nina
Nora
Norah
Nova
Scottish baby girl names: O-Z
Orla
Orlagh
Paige
Paisley
Penelope
Penny
Peyton
Phoebe
Piper
Pippa
Poppy
Quinn
Rebecca
Remi
Riley
Robyn
Rosa
Rose
Rosie
Ruby
Sadie (From the Hebrew word "Sarai" meaning "Queen" or "Princess," Sadie is most popular in Scotland as a pet name for "Sarah.")
Sara
Sarah
Scarlett
Sienna
Skylar
Sofia
Sophia
Summer
Thea
Victoria
Violet
Willow
Zara
Zoe
How about Scottish Gaelic girl names?
Scottish Gaelic is an important part of the country's linguistic and cultural heritage. It's the native language of Scotland, and while only around 1% of the Scottish population speak Gaelic today, its influence is far-reaching. This is particularly true in the Highlands and Islands, where many of the most popular Scottish girl's names were born.
So, to round off our list, here are a few popular Gaelic names we think you'll love:
Eilidh: We all know how important the sun is, especially in the Northern Hemisphere! To be given this name, which means 'sun' or 'radiant one,' is a sure sign of good luck and prosperity.

Skye: Named after the largest of the Inner Hebrides isles, Skye's Gaelic name means 'island of the mist' and is home to diverse wildlife and stunning peaks. Famous fiction writer Neil Gaiman also has a house here!

Iona: The holy isle of Iona is situated in the Inner Hebrides and housed a monastery for St Columba and his followers, still visited by pilgrims today.

Rowan: This botanical name rolls off the tongue. With links to the rowan tree, it means "ash red" in Gaelic.
Get more baby-naming inspiration with Peanut
There you have it! Some of the best Scottish girl names for your little lass.
Are you still hunting for the perfect name? Complete your tour of the UK & Ireland with these 92 English names for girls, these 75 Welsh baby girl names, and these 87 Irish baby girl names.
Or, if you want a second, third, or fourth opinion, share your current favorite names with your fellow mamas-to-be on Peanut.