On the hunt for Scottish names for babies? You've found them. Here, we're bringing you the loveliest and most unique baby names from the land of Highland glens, Scotch whisky, clans, and tartan.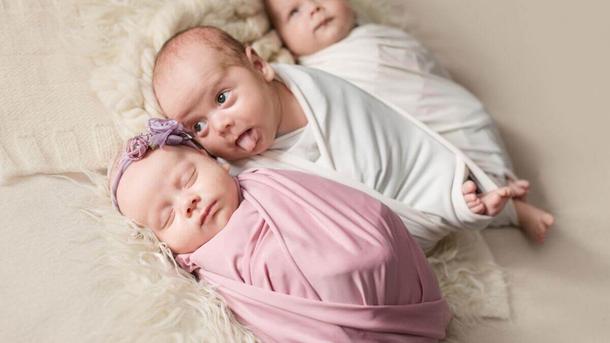 There are lots of reasons why you may want to give your bairn a Scottish baby name. Maybe you're Scottish yourself – fair enough. Maybe your family has roots in the country. Or maybe once upon a time you enjoyed a holiday there.
So, without further delay, here are some of the most popular, classic, and ancient Scottish names for girls and boys. We hope you find one that is just perfect!
In this article: 📝

What is the most common Scottish baby name?

Scottish baby girl names

What are Scottish boy names?

Scottish Gaelic baby names
What is the most common Scottish baby name?
The most common Scottish name for boys is Jack. A classic. It has been the most popular for the last 13 years.
For girls, the most common baby name is now Isla, inspired perhaps by the Scottish island Islay. While it might sound like a classic, 2021 is the first time Isla has ever topped the girl's list.
But there are more. Let's take a look at the most popular Scottish baby names right now.
Most popular names for girls in Scotland
In truth, the most popular names for girls in Scotland right now are not specifically Scottish. Rather, the list shares many favorites with the rest of the UK (and North America, too!).
Here are the most popular according to the National Records of Scotland:
Isla
Olivia
Emily
Freya
Ava
Sophie
Ella
Grace
Amelia
Lily
Most common Scottish boy names
And now for popular Scottish baby boy names. Like the girls list, this one has a lot in common with other English-speaking countries, but you may notice some names of a more Scottish flavor, too.
101 women are talking about 'Scottish baby names' on Peanut. Download the app to join the conversation.
Jack
Noah
James – Scotland has had seven kings called James. While it is a popular name across the English-speaking world, it definitely has a particularly Scottish vibe.
Leo
Oliver
Harris – Harris is an island in the north-west of Scotland, which might be one reason for its popularity in Scotland.
Rory – Coming from an old Gaelic name, Rory is usually used for boys with red hair, as it means "red king."
Alexander
Finlay – Of Gaelic origin, it means "fair-haired hero."
Archie
Now then, with the most on-trend names out of the way, let's take a look at some of the classics of Scottish baby names.
Scottish baby girl names
Let's start with Scottish baby girl names – including some Scottish names you may not have heard of.
Aileen
Ailsa – Pronounced – and sometimes spelt – Elsa
Annabel
Ansley
Blair
Bonnie – Not a popular name in Scotland, but definitely inspired by the Scottish word for "pretty."
Catriona
Davina
Elsbeth (Elspeth, or Elsie) – It's the Scottish equivalent of Elizabeth.
Fiona
Iona
Kathleen
Kenna
Kirsty
Kirsteen
Lainey
Leana – Variations include Leanne or Leanna.
Lorna
Maisie
Makenna
Nessa
Seema (or Sima) – An unusual name, meaning "face" or "listener."
Senga – From the Gaelic word meaning "slender."
Skye – Actually the name of the beautiful and blustery Isle of Skye, it has become very popular as a girl's name in recent years.
What are Scottish boy names?
Alastair (or Alasdair, Alister)
Anderson
Andrew
Armstrong
Arthur – From the Gaelic meaning "bear"
Bernard
Blane
Blake
Broderick
Bruce – This is a surname that was famously held by Robert the Bruce, the Scottish national hero and King of Scots.
Callum (or Calum)
Cameron
Clyde – The name of the river that flows through Glasgow, it has become a popular name for boys too.
Craig
Creighton
Douglas
Duncan
Ewan
Fergus
Fingal – Both a county in Ireland and a character from a famous Scottish poem
Fraser
Gavin
Gordon
Graham
Hamish
Iain
Ivor
Kendrick
Kenneth
Keir
Keith
Lachlan
Lawrence
Lennox – The name of one of the Scottish clans
Macaulay
Magnus
Malcolm
Maxwell
Morrison
Murdoch
Neil
Niall
Ossian
Ross
Seamus
Scott
Sinclair
Stewart (or Stuart)
Wallace
➡️ Don't miss our full list of Scottish baby boy names
Scottish Gaelic baby names
The Scottish names we've listed so far should be familiar to most English speakers. However, many names in Scotland are still in Gaelic, the ancient language of the Scottish western highlands and islands. The language is related to Old Irish, and it's part of a subset of Scottish culture which might not be well known across the rest of the world.
Let's start with Scottish Gaelic baby names for boys. Remember, just because we call them "boy" names, it doesn't mean that they can't be perfect for your child whatever their gender.
Scottish boy names in Gaelic
Abhainn – Pronounced like "avin," Abhainn means "river" in Gaelic.
Adair – Meaning "happy spear"
Ailean – The Scottish equivalent of "Alan"
Beathan – Meaning "life"
Bhaltair – The equivalent of Walter, it is pronounced with a "v" sound at the beginning.
Cailean – Pronounced like "ka-lin," it is the Gaelic version of Calum.
Caomhainn – The Gaelic spelling of Kevin
Ciaran
Cormac
Diarmaid (Diarmuid) – Often written in English as Dermot or Dermod
Domhnall – Pronounced "do-null," it means "world ruler."
Fionn
Gregor
Luthais – Pronounced like Louis, the Scottish name means "famous warrior."
Mungo – An ancient Scottish saint and founder of Glasgow.
Niall
Padraig – The Gaelic spelling of Patrick
Ruairidh – The original form of Rory
Tearlach – A Gaelic form of Charles, it is pronounced "cher-lock."
Gaelic Scottish names for girls
Aoife
Beitidh – Pronounced like Betty
Caitir
Caitlin
Deirdre
Eibhlin – The Gaelic equivalent of Evelyn
Eilidh – It means "radiant one."
Fionnuala
Iseabail – The Gaelic version of Isabel
Lili
Mairi – The Gaelic equivalent of Mary
Malamhin – An uncommon name nowadays, it is pronounced "mala-vin." It means "smooth brow."
Morag
Oighrig – Pronounced "oy-rick," it means "well-spoken."
Sileas
Teasag – Pronounced "chet-sa"
Una
There you have it. We hope this list has helped you find at least one Scottish name that's perfect for your baby. And if Scottish baby names aren't quite your thing, there are many more where they came from. Try our list of classic English names for boys and girls– or Irish baby names, too.
👶 More baby names:
96 Romanian Baby Names for Your Bebelus
200+ Spanish Baby Names for Your Bebé to Be
60 Magnifique French Baby Names
117 Armenian Baby Names and Their Meanings
49 Bellissimi Italian Baby Names
130 Czech Baby Names and Their Meanings
165 Norse Baby Names for Boys and Girls
Irish Baby Names
120 Polish Baby Names for Strong Boys and Girls
50 Welsh Baby Names with Their Meanings
111 Nigerian Baby Names
88 Dutch Baby Names
98 Lithuanian Baby Names
450+ Magnificent Norwegian Baby Names (With Meanings)
160+ of the Best Traditional European Baby Names
96 Stunning Ukrainian Baby Names
70+ Danish Baby Names and Their Meanings