Looking to find support groups for women to help you navigate a particular chapter in your life? You're in the right place.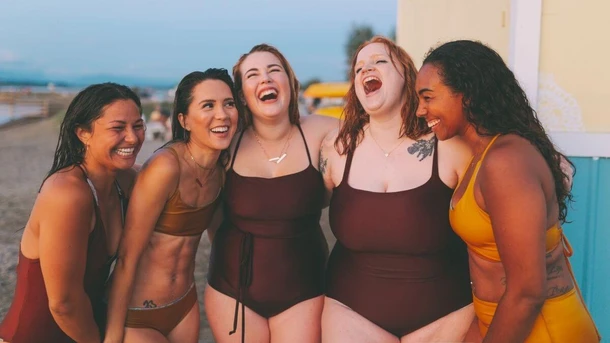 It's no secret that we're fans of support groups for women—they are built into our mission.
Peanut is a safe space for women to connect on a range of shared experiences, from pregnancy to fertility to motherhood to menopause to mental health.
If you're curious about how (and why) support groups can help you through whatever you're experiencing in your life right now, we've got you covered.
Let's dive into the details.
In this article: 📝

​​What can I expect from a support group?

Are support groups worth it?

Can support groups be harmful?

How do I find support groups in my area?

Online support groups for women
​​What can I expect from a support group?
A support group is a gathering space—either online or in person—for people going through similar experiences.
They've proven to be helpful in a range of situations, including navigating grief, addiction, and mental health challenges, as well as offering emotional support through life's ups and downs.
Support groups all run a little differently depending on their purpose.
But one thing that you can look forward to is traveling the road you're on with others.
108 women are talking about 'support groups for women' on Peanut. Download the app to join the conversation.
Are support groups worth it?
Since Peanut kicked off in 2017, we've certainly witnessed how valuable it is for the members of our community to be connected to others facing similar challenges.
Our community currently numbers over 2.5 million women, which is a testament to the need for this kind of support.
And the science backs this up.
This research on stress management and mental health demonstrated that support groups focusing on the unique needs of younger women could be profoundly empowering.
The participants in the group even showed a decrease in stress-related symptoms such as restlessness, impaired sleep, and muscle aches and pains.
And in this study of twelve support groups for survivors of domestic violence, the participants experienced significant improvements in a range of areas, including self-esteem and stress reduction.
They also reported feeling that their group allowed them to feel supported and as though they belonged.
Support groups have also proved to be highly beneficial for those dealing with physical health challenges.
This study showed that support groups for women with breast cancer and their caregivers were very effective in providing both education and support.
The research is ongoing, but the promise of connection is real.
There's serious worth in doing this together.
Here's what someone from our community had to say:
"The groups on the Peanut app have connected me with a community of incredible women, each with their own story and experiences. Being able to chat and ask for advice is so reassuring. This app is my go-to!" — Jade
Can support groups be harmful?
It can be a big decision to share your story with others.
And it's totally normal to be cautious about opening up to strangers.
So are there any downsides to support groups?
Clinical psychologist Dr. Shoshana Bennett explains that while support groups are highly beneficial to their participants, they must be navigated with care.
(She's an important voice here because she ran support groups for women suffering from postpartum depression for 18 years.)
One of the most crucial aspects of a support group is that it is a positive space to connect.
If the conversation gets too negative and participants don't feel heard, the experience can do more harm than good.
Another danger is the spread of misinformation in groups like this if it's allowed to run unchecked.
In the online arena, this can be tougher than in other spaces.
Knowing these risks, we've built protective structures into how our groups function.
That's why we're so committed to upholding our community guidelines.
A huge aspect of our work is also ensuring that we have experts on board to curb the spread of misinformation.
You can head here to meet them and check out their work.
How do I find support groups in my area?
There are various ways to find support groups.
Asking healthcare workers, friends, and family can be a good place to start.
Mental Health America offers this valuable resource to help you find support groups in your area and online.
And we can help too.
On the Peanut app, you can find support by joining groups of women in your area who are going through similar things.
Online support groups for women
Peanut offers a support group for every niche.
Whether you're looking for support with your TTC journey, a circle to navigate motherhood with, or a supportive space to discuss sex, you'll find your folk in our community.
And you may also want to find a group that shares your interests. Books? Wine? Food? You'll discover like minds here.
Here's your tasting menu:
Women's support group topics on Peanut
Support groups for pregnant women
If you're looking to find support during pregnancy, join our community here.
Our groups include:
You can also join these expert-led groups that offer information and advice. Here are two of our favorites:
Another hit is our Bump Buddy groups where you can connect with those who share a similar due date and location.
Basically, you can row this pregnancy boat together.
Support groups for mamas and those wanting to be mamas
And then there are also a range of mamahood-related groups—and believe us when we say there's something for every kind of mama.
And if you're currently TTC, we know the stress that can come with that journey.
Head here to find friendship and support while you're TTC.
Support groups for women going through divorce
Finally, if you need some support through a divorce or if you're having relationship challenges, here's where to go:
We look forward to having you as a part of our community. ❤️
💡 More from The 411:
How to Be A Good Mother: 9 Top Tips
10 Life-Changing Mom Hacks From Peanut Mamas
13 Pieces of Advice That New Moms Need to Hear
How to Find Mom Friends in Your Area
Healing From Mom Burnout
How to Meet Other Moms
How to Understand Mom Guilt
Mom Burnout: Reasons, Symptoms and Treatments
Peanut: Tinder for Moms (& So Much More!)
Peanut Gave Me a Platform to Find My "Framily", Where Other Platforms Couldn't
Mom Groups: What to Know
6 Empowering Support Groups for Black Women
How to Create & Grow Your Group on Peanut