If you've ever visited East Africa, you'll know just how charming Swahili can sound (and this is also reflected in Swahili baby names). This lively, lilting language is widely spoken across the countries of Tanzania, Kenya, Burundi, Rwanda, Uganda, Somalia and South Sudan.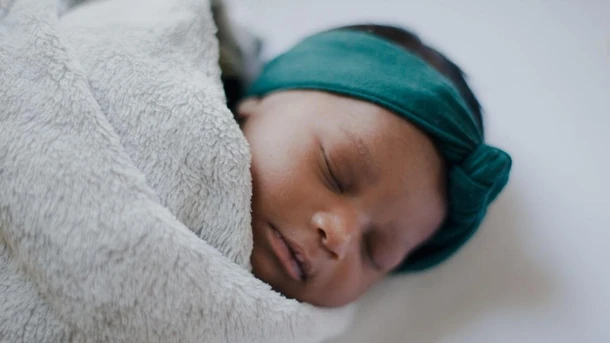 Swahili can also be found in other central and southern African countries, like the Democratic Republic of the Congo, Malawi, Mozambique and Zambia.
Swahili words are generally easy to pronounce.
As Swahili language expert P. I. Iribemwang tells us, there are no words in Swahili that have silent letters.
You pronounce all the vowels and consonants you see. The only exception is the word "korti", which means court, and which has a silent "r".
Words in Swahili also often end with an open vowel.
This means that, at the end of the word, your tongue is as far away as possible from the roof of your mouth, which makes for lovely, warm, rounded words.
But don't worry too much about these technicalities.
What matters is whether you like the sight, sound, and meaning of the name you choose for your little arrival.
Fortunately, on all of these fronts, Swahili has you covered.
Here are a few ideas to get you inspired.
In this article: 📝

Top 20 Swahili names and their meanings

20 beautiful Swahili girl names

20 Swahili names for boys

Less common Swahili names for your baby girl or boy
Top 20 Swahili names and their meanings
Abedi: A boys' name, Abedi means worshiper.

Amani: This gender-neutral name means peace. What more could you ever wish for your child?

Ayanna: Ayanna is a girls' name that means beautiful flower.

Azizi: The ideal name for your precious boy, Azizi means precious.

Barack: This one might sound a little familiar! Former President Barack Obama's father was Kenyan. The name means blessing and is a boys' name.

Dalila: Meaning gentle or delicate in Swahili, Delila is a girls' name.

Jabari: Jabari is a boys' name that means valiant.

Johari: Typically a boys' name, Johari means jewel. It's also occasionally used as a girls' name.

Kadija: Did your baby girl arrive early? If so, Kadija, which means early baby (as well as respected and trustworthy), might be the perfect name. Khadija – spelled with an "h" – is also believed to be the first wife of the Prophet Muhammad.

Khari: A boys' name, Khari means kingly. It's related to other Swahili names like Kharim, Hari and Khan.

Lela: Lela is a girls' name. It means black beauty.

Malaika: Malaika is a girls' name that means angel.

Nia: If your shining baby girl feels like she's given your life purpose, you might consider calling her Nia, which means lustrous, goal or purpose in Swahili. This name can also be spelled with a "y": Nya.

Omari: Omari is a boys' name that means God the highest.

Reth: A strong and powerful name, Reth means kind or ruler.

Sadiki: Sadiki is a girls' name that means faithful and loyal.

Safia: Safia, a girls' name, means friend or pure. You can also spell it Safiyah if you wish.

Tabia: A girls' name that means polite or well-behaved.

Thimba: Thimba refers to the boy who hunts lions.

Zuri: A girls' name, Zuri means beautiful, making it perfect for your beautiful brand-new baby girl.
20 beautiful Swahili girl names
Adea: A kind gift from God. This name can also be spelled Adia or Adiah.

Akina: Akina means solidarity or bond.

Ambar: In Swahili, Ambar means sky.

Bakari: A prophetic name, Bakari means one who will succeed.

Barika: To bloom or to be successful.

Binti: Binti means daughter.

Chiku: Do you think your little girl is likely to be a chatterbox? Chiku means the one who talks a lot.

Jamala: Jamala means beauty in both Swahili and Arabic.

Jasiri: This name is perfect for your courageous, bold and adventurous little girl.

Jioni: Jioni means evening in Swahili.

Kamili: In Swahili, Kamili means flawless or perfect. It's very similar to the Arabic word Kamil, which means complete or satisfactory.

Nalah: Remember The Lion King? Nalah means lioness.

Nalla: Nalla refers to a successful person, someone who has achieved everything.

Nea: Radiant, shimmering and glossy.

Niara: This name also has Sanskrit origins, it means utmost purpose. It can also be spelled Niarah or Niyara.

Ramla: Ramla means prophetess.

Tish: The perfect name for a little girl who has strong willpower.

Terema: A happy name for your happy baby girl. Terema means the cheerful one.

Zahara: To shine or to bloom.

Zalika: Meaning one who is well born.
Want more inspiring Swahili girl names? Check out our list here.
20 Swahili names for boys
Akida: Akida means chief or officer.

Asani: For your little mischief maker, Asani means rebellious.

Ayubu: Means patience and perseverance.

Chacha: Chacha means strong man.

Hami: A defender, patron, protector or supporter.

Jabali: A man who is as strong as a rock.

Jel: Jel means strong and hard.

Jirani: Jirani means neighbor.

Kabili: Meaning honest and brave.

Kanai: A gentle name that seems to reflect its meaning, Kanai means contentment.

Kenyada: Kenyada means gem.

Kenyatta: This one might make you think of Jomo Kenyatta, Kenya's first prime minister. Kenyatta means jewel.

Kito: Kito means precious stone.

Nafasi: Nafasi refers to someone who loves a good time.

Penda: This boys' name means love.

Sahel: Sahel means leader.

Salimu: Salimu means to greet.

Sefu: Sefu means sword.

Tabari: Tabari was a famous historian.

Zuberi: Zuberi means one who is strong.
Looking for more Swahili names for a baby boy? We've got you covered.
Less common Swahili names for your baby girl or boy
Adhra ♀️

Adia ♀️

Adla ♀️

Ahadi ♀️

Akbar ♂️

Akili ♀️

Amali ♀️

Amana ♀️ ♂️

Ambar ♂️

Aminali ♂️

Arafa ♀️

Asali ♀️

Balozi ♂️

Chaniya ♀️

Fahari ♀️

Faizah ♀️

Haki ♂️

Hasina ♀️

Imani ♂️

Jela ♀️ ♂️

Jengo ♂️

Kandoro ♂️

Keto ♂️

Kijani ♂️

Kimya ♀️

Kondo ♂️

Lulu ♀️

Mila ♀️

Mosi ♀️ ♂️

Mosiya ♀️ ♂️

Najia ♀️

Njema ♀️

Njeri ♀️

Nuru ♀️ ♂️

Nyimbo ♀️

Nyoka ♀️ ♂️

Nyota ♀️

Rafiki ♂️

Russom ♀️ ♂️

Sadeeki ♂️

Safari ♀️ ♂️

Simba ♂️

Tahiya ♀️

Tamasha ♀️

Tosha ♀️

Tumaini ♂️

Uhuro ♂️

Ujana ♀️

Yazid ♂️

Zahour ♂️

Zahur ♂️

Zubery ♂️
Looking for other options from Africa? We've got lists of the best African baby girl names and the best African baby boy names to help you.

107 women are talking about 'baby names' on Peanut. Download the app to join the conversation.
👶
More baby names:
100 African Baby Names and Their Meanings
The Best 153 Egyptian Baby Names & Their Meanings
58 Biblical Baby Names
100 of the Most Popular Ethiopian Baby Names
111 Nigerian Baby Names
141 Jamaican Baby Names With Meanings
78 Haitian Baby Names for Your Little Love