Pack your shades and sunscreen, mama, because we're about to uncover the sun-soaked paradise that is Miami! 🕶
So much more than a party destination, this city caters to kids of all ages, whether you're traveling with tiny tots or curious teens.
With sandy shores, vibrant neighborhoods, family-friendly attractions, and close proximity to the Everglades, it's easy to get overwhelmed by the possibilities. 🐊
So, to help you set your Miami family vacation on the path to success, we've enlisted the expertise of Florida-based Peanut Ambassador and stay-at-home mom Ailin Muniz.
From a laid-back live music venue (complete with churros) to family activities in Miami Beach, Ailin has the lowdown on fun things to do in Miami for kids.
In this article: 📝

Is Miami good for a holiday as a family?

What part of Miami is kid-friendly?

What are fun things to do in Miami with kids?

Is Miami worth visiting with kids?

Meet Peanut's trusted Miami mom guide
Is Miami good for a holiday as a family?
Retro Will Smith vibes aside, Miami isn't just nightlife and palm-lined boulevards—it's a dynamic city where family fun thrives.
You've got your pick of exciting wildlife encounters, from the thrilling airboat tours through Everglades Safari Park to the captivating marine life at the Miami Seaquarium. 🐬
And then there's Zoo Miami, the only subtropical zoo in the United States.
Truly, nothing screams 'best vacation ever' for an elementary school kid than seeing an African lion, jaguar, rhino, and gorilla all in one day. 🦍
Any one of these attractions is sure to dazzle your little explorer's senses while you bask in the joy of their discoveries.
And there's so much more listed down below.
As for parents, the city's diverse culinary scene satisfies even the pickiest eaters, and exploring the lively neighborhoods provides a glimpse into the rich tapestry of cultures that call Miami home.
With beach-side sights, thrilling water sports, animal encounters, and sightseeing tours all up for grabs, this is the family vacation that keeps on giving.
Find friends near you
Over 17M connections made by 3M+ women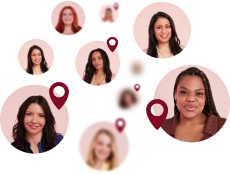 What part of Miami is kid-friendly?
So it's clear that Miami's kid-friendly appeal is spread far and wide, but there's one hotspot that steals the show.
Miami Beach is a mecca for tiny toddlers with even tinier attention spans.
With its golden sands and turquoise waters, you've got the perfect haven for building sandcastles and soaking up that tropical vibe. 🏝
Lummus Park lies just close by, giving you shaded greens with lush beach views and easy access for strollers.
Another bonus of Miami Beach for families? You'll find several bathrooms dotted along the beach—perfect for combating those tiny bladders.
If your kids are over the sand and waves, they might just love the colorful art deco that lies along the iconic Ocean Drive.
And if not, there's more fun to be had at the Southern tip of Miami Beach.
Here lies South Pointe Park—a 17-acre paradise complete with a mini splash zone for kids, picnic areas, and plenty of paths for skateboarding and rollerblading. 🛼
Miami Beach is top of the list for fun free things to do in Miami, but it's only a piece of what this city has to offer.

What are fun things to do in Miami with kids?
Buckle up for a whirlwind of adventure because Miami serves up a smorgasbord of activities for kids of all ages!
Best indoor activities:
Come rain or shine, here are the best places to visit in Miami with family:
1. Miami Children's Museum
If you're looking to get a break from the sun, this kid-friendly museum is a must to check out.
Kids of all ages have a blast exploring all the different interactive exhibits, and parents love it as well since it's fun while also being educational. 👩‍🏫
2. FunDimension
This indoor play space is a fun option for the entire family, especially if it's too hot out or a rainy day. 🌧
And if you're in need of fun toddler activities, the little ones will love looking at all of the colors and playing games.
There's something for everyone here (teens and elementary kids, too), from food and drinks to bowling, arcade games, and bumper cars, just to name a few. 🎳
Best outdoor activities
Planning the itinerary last minute? You won't go wrong hitting up any one of these kid activities in Miami this weekend :
3. Venetian Pool
Looking for a nice splash? Try the Venetian pool! 💦
This spring water pool is for the entire family (ages 3+), and features waterfalls and grottos for a fun and relaxing experience.
Perfect for pre-schoolers.
4. Founders Park
How about a nice splash for the toddlers?
A splash pad like Founders is perfect!
It's great because you can let the kids play in the playground first and then cool off in the splash pad, or they can just "dive right in" (not literally).
5. Bayside Marketplace
Bayside Marketplace is a great outdoor shopping mall experience by the water for the whole family, with awesome places to eat.
If you have children aged three and over, make sure you try the thriller speedboat ride for an unforgettable and thrilling sightseeing experience. 🚤
The boat can reach speeds as fast as 40 mph! Unforgettable.
Best family-friendly restaurants in Miami
Trust a Peanut mom to know the best places to eat with kids when you're out and about:
6. The Doral Yard
If you're looking for a laid-back venue, The Doral Yard is the place!
Enjoy global street food, live music, and let the children run free with ample space.
Don't forget to try the churros!
7. The Wharf Miami
Another fun family scene, The Wharf Miami boasts good bites from vendors and food trucks.
The littles will be captivated by the fun atmosphere and lights, and the family can play lawn games like ping pong and cornhole. 🏓
Is Miami worth visiting with kids?
Miami is a popular spot for families for good reason.
It's a stunning combo of affordability, good weather, and options.
And underneath it all is a wealth of educational opportunities wrapped up as entertainment.
Yes, you've got fun places to visit, like Crandon Park—ideal for water lovers open to paddleboarding and snorkeling. 🤿
But then there's exposure to Miami's multicultural essence at Little Havana, where the whole family can groove to the rhythm of salsa music and savor delicious Cuban treats.
Or more interactive animal encounters at Zoological Wildlife Foundation, where your kids can learn the power of preservation first-hand.
And if you're ever short on ideas, Peanut is filled with Florida mamas who are more than happy to guide you in the right direction.
Or, who knows, maybe even link up for a vacation playdate…
Meet Peanut's trusted Miami mom guide
Peanut is every bit the backstage pass to connect with fellow moms who know the ins and outs of family-friendly fun in Miami.
And that includes access to Peanut moms like Ailin 👇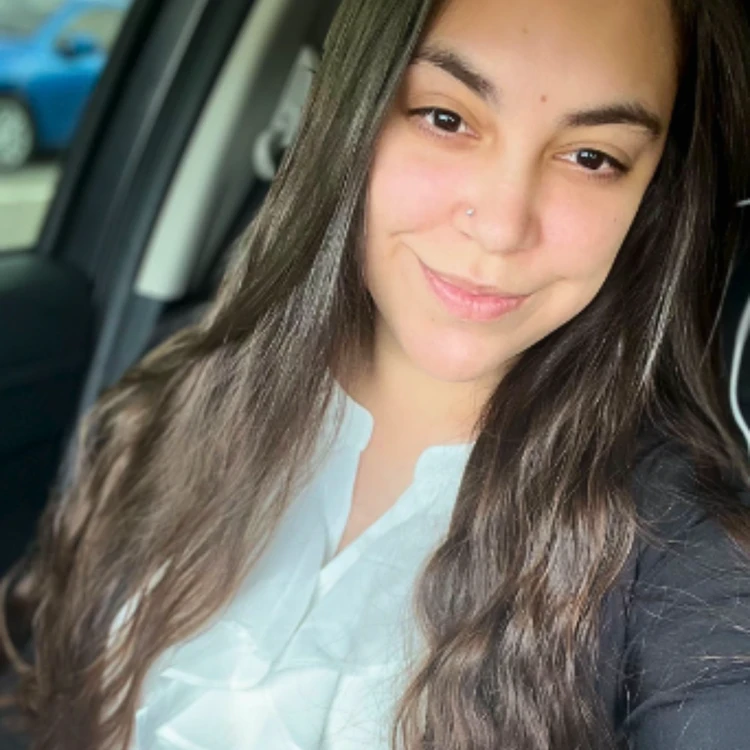 Ailin is a stay-at-home mom living in Florida. She loves getting a group together and "going out", even if it's for a little coffee stop or play date for the kids.
And if she's not doing that, guaranteed you'll find her in one of her favorite Peanut mom groups:
Favorite Mom Groups on Peanut:
🥜 Baby products
🥜 DIY Photoshoot Ideas
🥜 Life at Home 🇺🇸
If you're in the Miami area and keen to expand your village, reach out to Ailin on Peanut. The door is open! 🫶