Whether you're an Orlando local or just stopping by with your tiny travel buddy, this sun-kissed city is packed with adventure (and yes, many of them are kid-friendly!).
We've enlisted the expertise of Florida SAHM mama (and Peanut MVP) Gabby Brown to guide your family outing in the right direction.
Who better to help you decide what to do with the kids in Orlando than a fellow mom who gets it?
And if you'd like some company, you can always link up on Peanut.
For all the moms out there who've got their diaper bags packed, onesies on standby, and strollers ready to roll, here's your ultimate guide to Orlando with your baby in tow:
In this article: 📝

Is Orlando Florida good for families?

What to do with kids in Orlando?

Which is the best theme park in Orlando?

Meet Peanut's trusted Orlando mom guide
Is Orlando Florida good for families?
Look up 'Orlando attractions for kids,' and you'll quickly discover why it's called "The Theme Park Capital of the World."
Disney alone brings plenty of magic with a whopping four family-focused parks: Magic Kingdom, Epcot, Disney's Hollywood Studios, and Disney's Animal Kingdom.
Talk about a quartet of awesomeness. You can practically see those eyes light up already (yours included).
But Orlando is so much more than a thrilling playground. 🎢
Even if you're a Florida native, there's a trove of family-friendly spots perfect for making playdate pals or enjoying some one-on-one time with your little adventurer.
It's a thriving, dynamic city ideal for moms seeking a mix of education, adventure, culture, and community. 🥜
But don't take our word for it! MVP (aka Most Valuable Peanut) Gabby Brown has all the deets on how to get the most out of your time in Orlando.
Especially if you've got plans to make a home here and find your village.
Find friends near you
Over 17M connections made by 3M+ women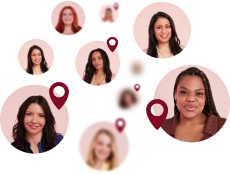 What to do with kids in Orlando?
From kid-friendly restaurants to fun things to do, we asked Gabby for her picks on the best family activities in Orlando:
What is there to do in Orlando with kids indoors?
"Escape the heat of Florida and entertain the kids all day? Sounds like a win-win.
Dezerland is a mall-turned-entertainment hub that is basically an all-inclusive indoor amusement park.
And parking and entry are free. 🎉
As far as fun activities, you can choose from glow-in-the-dark mini golf, laser tag, bowling, trampoline park, bumper cars, go-karting, axe throwing, and even a famous car museum.
And don't worry about places to eat, Dezerland has a row of quick-eating restaurants, so you can take your pick from pizza, burgers, a cereal bar, and more.
For my fellow caffeine-loving moms, I recommend grabbing coffee at the French Cafe to keep your energy up." 🔋
What is a fun place to eat in Orlando with kids?
"The T-Rex Cafe is honestly one of the funnest kid-friendly restaurants in Orlando. 🦖
It has life-size animatronic dinosaurs, pretend meteor showers, and a mesmerizing giant octopus.
You and your kids can literally eat among the dinosaurs. So if you're planning a birthday party, this will earn you big brownie points.
There's also a fossil sandpit and a water mill where kids can try to find gems and fossils." 🦕
What are the best kid-friendly restaurants in Orlando?
"If you're looking for a high-quality eatery while still having the kids entertain themselves, it's got to be Landry's Seafood Orlando, Grills Lakeside Orlando, and Boxi Park Lake Nona.
These are amazing hot spots to eat in Orlando that have a playground on site for your kiddos to wear themself out while you enjoy your dinner!" 🍝
What about things to do in Orlando with toddlers?
"How about exploring the cutest indoor playground that is locally owned!
Millie Moo's is a play cafe that was curated with love.
It has pretend shops, PlayStations, an immersive dance floor, castles, and almost anything you can think of. 🏰
And the best part? The play areas are organized by age range so your kids can have play sessions with other kids their age—short of linking up with the moms on Peanut for a playdate.
That includes babies and toddlers under two too.
Millie Moo also offers a 100% vegetarian cafe with vegan options." 🌱
What is one of your favorite things to do in Orlando with kids?
"Old Town Kissimmee in Orlando is a really fun way to pass the time all in one area!
It offers outdoor shopping for you and the kids with a wide variety of shops, so you and your family will be sure not to leave empty-handed. 🛍
And there's also quick grab-and-go food options or full sit-down restaurants, depending on what suits your unit best.
(I always recommend getting ice cream from the Sugars Gallery after.)🍦
If you're still wanting kids' attractions, you can take a ride on the carousel, Ferris wheel, or any one of their fun rides.
There's even an arcade on site that is perfect for all ages.
And if you're wondering what to do in Orlando to avoid crowds, exploring Kissimmee Downtown or Kissimmee Lakefront Park is an easy-going alternative.
Old Town offers so many family-friendly things to do, honestly, you'll have to keep returning to find something new!"
Which is the best theme park in Orlando?
Still can't shake the allure of a theme park adventure?
Hey, when in Orlando…
But with over 14 theme parks—including Universal Orlando, Legoland, and SeaWorld—it's safe to say you won't be able to hit all parks in one go.
So, which theme park comes out on top as the ultimate crowd-pleaser?
If the iconic Cinderella Castle and Mickey ears spring to mind, you're onto the winner. 🏆
Walt Disney's Magic Kingdom is a must for Disney fans, young and old.
And it truly is a kingdom. 🏰
Fantasyland, Tomorrowland, Frontierland, Adventureland, and Liberty Square form the foundation of this intricate park—each with its own theme and sharp attention to detail.
Add to that a wealth of familiar characters, dramatic backdrops, and tonnes of rides geared for even the smallest kids, and it's easy to see the appeal.
Yep, small kids will have plenty of opportunities to get in on the action, with rides like Mad Tea Party, Peter Pan's Flight, and Under The Sea open to babies and toddlers.
(You can find these all in Fantasyland).
But the most magical part by far is the shared experience.
Nothing like a mix of white-knuckle fun and belly laughter to bond the family.
Meet Peanut's trusted Orlando mom guide
Sometimes the best adventures come from those unplanned pit stops for diaper changes or impromptu feeding sessions.
With its warm inviting vibe, Orlando is a good spot to get creative.
And that includes tapping into its bustling mom community and linking up with Peanut moms like Gabby. 👇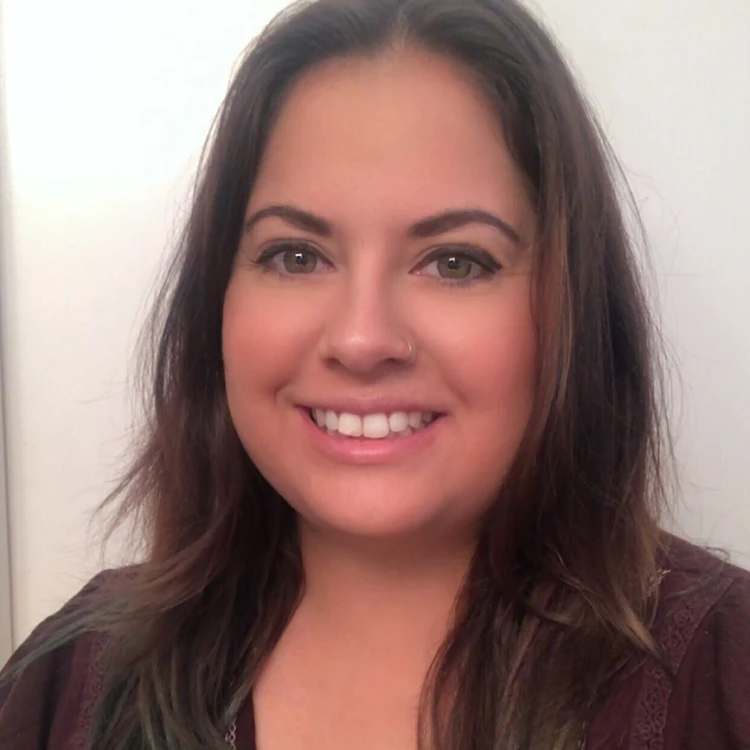 Gabby is a stay-at-home mom based in Sarasota, Florida. She's been a SAHM for eight years, and is always passionate about bringing moms together and helping create tribes for her local mom community.
And if she's not doing that guaranteed you'll find her in one of her favorite Peanut mom groups:
Favorite Mom Groups on Peanut:
🥜 Netflix & Mamma Chill
🥜 Toddler & Mom Support
🥜 Body Peace & Positivity for Moms
If you're in the Florida area and keen to expand your village, reach out to Gabby on Peanut. The door is open! 🫶