Uh oh — the christening is on Sunday and you have no idea where to start. You've got a lot of questions: Is it customary to give a gift for a baptism? If so, what is an appropriate gift for a baptism? Maybe you're not even sure what a baptism is!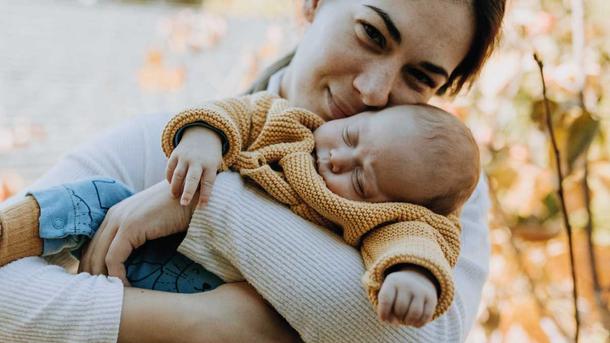 Okay. Breathe. We'll answer some of those questions then give you some great ideas for baptism gifts.
The lowdown on christening gifts
In the Christian religion, a baptism signifies a welcome into the faith. While the details of the ceremony may differ depending on the Christian denomination, the purpose of the celebration is the same.
It is also often the moment when godparents become godparents—a special honor that's worthy of acknowledgment.
Is it customary to give a gift for a baptism?
Yes, it's tradition to give some sort of token to commemorate the event. It doesn't have to be a huge offering—it's more about making a gesture, a way of marking this important ritual.
Just like at weddings, you'll generally present your gift at the reception after the ceremony, not at the church.
As to what's appropriate, it's important to remember that this is primarily a religious rite of passage and that you probably want to honor that when it comes to your choice.
It's also worth considering that children can get baptized at various ages, so you may want to factor this into your decision-making.
Think you've got a hand on it? Hold on. It gets more complicated:
The child getting baptized is not the only one that needs to be considered gift-wise. If it's your own baby getting baptized, it's customary to also give something to the new godparents to acknowledge the awesome task they are taking on. And this works in reverse, too. If you're a godparent, it would be a good idea to give the parents something to commemorate the big day.
But now back to the star of the show: the baptizee.
Read on for ideas for baby baptism gifts.
Ideas for baby baptism gifts
Here is a list of our favorite baby baptism gifts. If you're looking specifically for baptism gifts for boys or baptism gifts for girls, know that most of these gifts are gender-neutral or have personalization options that make them fit for a boy or girl.
1. Personalized baptism book. This is one of our favorites when it comes to baptism gifts because it's something that the family will cherish for a long time to come. You can include photos and specific information to ensure that the story is unique to them. This great option is perfect for a close friend or family member's baby. If you're the parent or godparent, the personalized book A Promise to You is an ideal way to show the little person in your life how important they are to you.
4. First cross necklace. If you're thinking longevity, a first cross necklace is a good choice since it can be worn into adulthood. And if you're wondering, What is an appropriate gift for a Catholic baptism?, a necklace can be an especially good choice, since the child can save it to wear at their communion ceremony later on.
5. Keepsake boxes. Turn these stunning keepsake boxes into mini time capsules by personalizing them with names, a favorite image, and a meaningful blessing. You might want to put a tiny ornament inside the box and turn it into a real treasure chest. Yup, these boxes put the keep in keepsake.
6. Baptism blanket. This is a really nice idea for a grandparent or godparent to give to the little star of the day—the perfect way of showing them that they are enveloped in love. There are some fantastic options on Etsy that allow you to personalize all that warmth.
7. Musical lamb. Okay. This one's just adorable. If you're looking for something that registers ohmygoodness on the scale of all things cute, this is the way to go. Wait for it: a little lamb holding a personalized blanket. What's more, this little lamb sings! Anyone want some soothing sounds to go with their snuggles? Yes, please.
8. Their first savings account. Okay. Don't worry. You don't have to visit your bank branch for this one. This bank is small and silver and Noah's Ark shaped. What's more, you can have it engraved for a personal touch.
9. A musical snow globe. Adults and children the world over are enraptured by the tiny universe inside a snow globe. This little piece of magic is likely to shower the little one in your life with lots of love. Baby smile almost guaranteed.
10. Cash. Yes, this is always welcome, and in some cases might be expected, especially if the baptizee is your grandchild, niece, or nephew.
Speaking of cash, are you wondering, How much do you give a priest for a baptism? This is generally only a concern for the parents of the baptizee. If that's you, check on your church's website to see if there is a requested donation amount. Otherwise, something around $100 is typical.
Lastly, don't forget the card. Sometimes these last even longer than the baptism gifts do. Decades down the line, the baby star of today's baptism might rediscover your words of care and encouragement, reminding them of the special role you play in their life.