There's no easy way to know what to say to a friend who has had a miscarriage, but no matter how they're grieving, they need your support.
One in four women lose their baby during pregnancy, birth, or soon after, but experiences of loss go way beyond a statistic. They can be a daily struggle for many.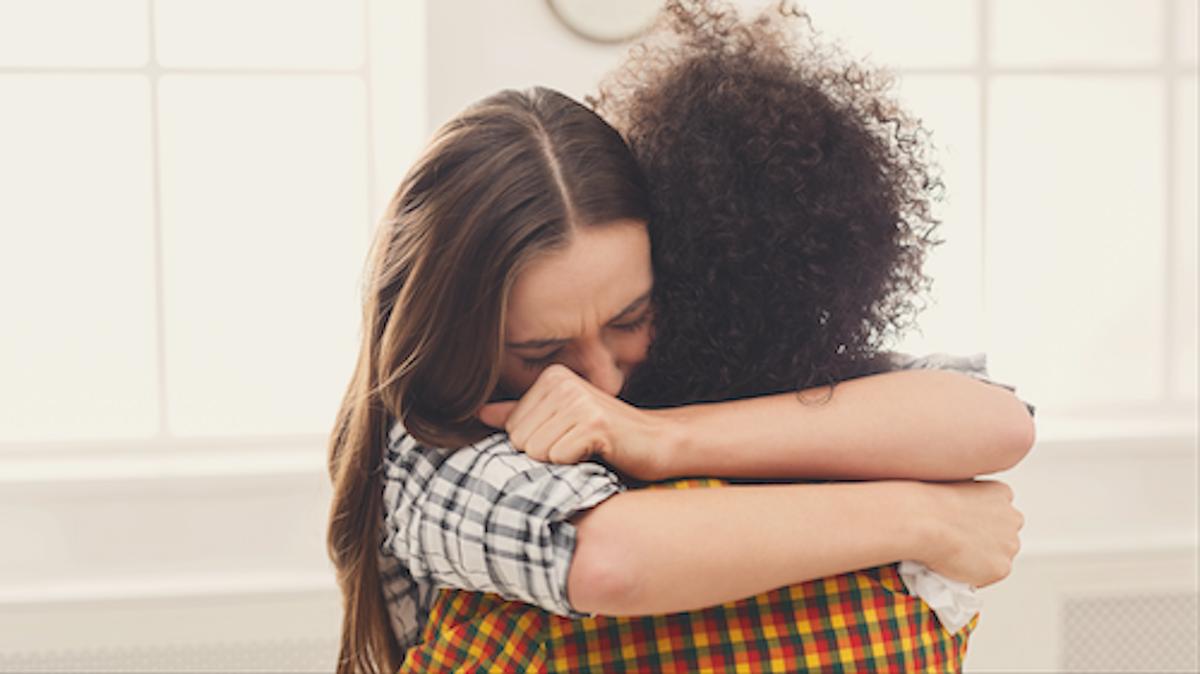 "In the last six months, I've lost four babies to miscarriage. I've never felt grief or pain like it. No one can prepare you for pregnancy loss." - Holly, Peanut user.
Even though nothing can take away the deep emotional and physical pain of loss, you can still be a great source of comfort through what can be an incredibly isolating experience.
Acknowledge their loss
It seems simple, but some people worry so much about saying the wrong thing that they choose to say nothing at all.
If someone close to you has suffered a miscarriage, make sure you're present.
Reach out, send a card, share words of encouragement, and keep checking in to make sure they're doing okay.
Even if that's all you do, expressing your condolences is impactful and validates their pain.
Be there for them
When someone's in the midst of grief, they really want you to listen, tell them that you're there for them, and that they can turn to you for support.
Make sure you allow your friend to talk about their loss openly - give them your undivided attention and truly focus on their needs.
Psst… if your friend told you the name of their baby, make sure you use it in conversation, it'll be appreciated.
Choose your words carefully
Whatever you do, don't be that person that says 'at least you can try again', 'at least you weren't far along', or 'at least you already have a child' - any sentence that starts with 'at least' isn't an empathetic response.
Trust us, your friend doesn't want to hear it!
Focus on comforting them by making sure they know you're so sorry for their loss.
Lend a helping hand
During a time where your friend might not be able to - or want to - do much for themselves, show you want to take care of them.
Whether that's picking up their little one from school, bringing over a home-cooked meal, or offering to tidy their home, a small act of kindness can go a long way.
Let them know they're not alone
Losing a pregnancy is an isolating experience, but a lot can be said for the power of community.
If you can't personally relate to your friend, let them know that they can join support groups where they'll be able to share their story, find support, and speak to other women surviving after loss.
For more advice or support through pregnancy and infant loss, join Peanut.
💡 You might like:
What Does a Miscarriage Look Like?
Meghan Markle, You're Not Alone - Here's Why