The social anxiety that comes with knowing what to write for a baby shower card message may seem disproportionate to the task. But believe us, it's not.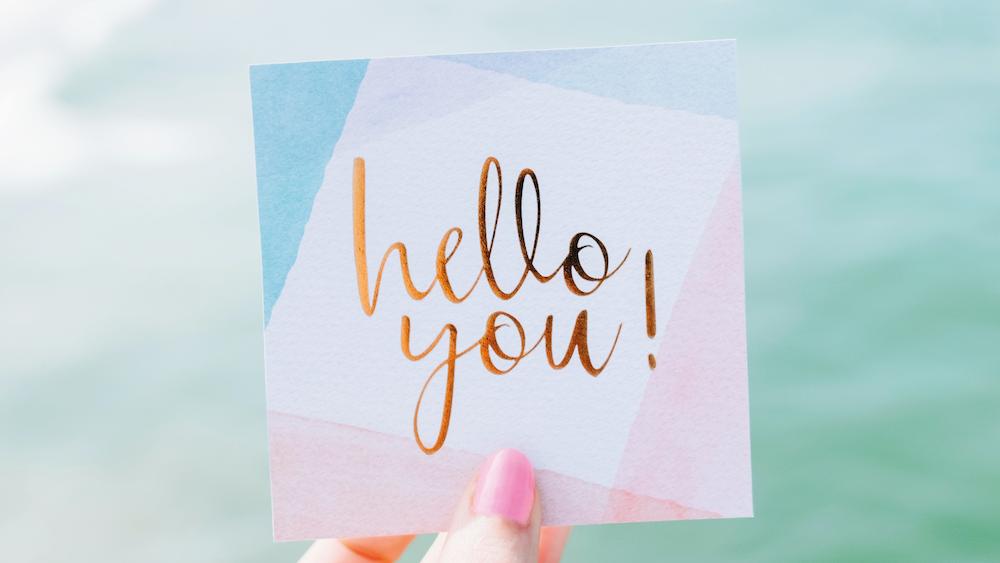 For the parents-to-be on the other side of that card, your baby shower card message may well mean a whole lot. They're about to embark on one heck of a ride, and knowing that their loved ones have their back and wish the best for them and their baby is lovely to know.
That all said and done, when it comes to baby shower wishes, what on earth do you actually write? It's a baby! What do you write to a baby?!? Especially one that hasn't even been born yet.
You don't want to be too generic, but you don't want to be too out there. You want to show how significant the moment is, but you don't want to terrify them. You want to show that you're there for them, but you also want them to know that they've got this.
Whether it's your bestie, your sister or a coworker that you've only ever spoken to when your coffee breaks happen to coincide, knowing how to write right is easier said than done.
That's why we're here to help.
What's the best baby shower card message?
At the risk of sounding corny, the "best" baby shower card message is probably the most heartfelt one. This can mean a bunch of things:
If humor is a pillar of your relationship, a sprinkle of silliness will go a long way;
If you need to tell them how much you mean to them, this is your moment to give that short powerful speech about what a wonderful mama they're going to be;
If they're the kind of parents who would appreciate some inspiration and encouragement, you may want to include some inspirational baby shower quotes.
If you're totally at a loss, never fear. We're about to give you some baby shower wishes to use as-is, or adapt to your fancy. Just a bit of inspiration to get you started.
Here's what to write in a baby shower card…
For family:
We had some pretty awesome parenting role models. You're going to be amazing at this.
Thank you so much for making me an aunty. This is the absolute best gift in the whole wide world. I can't wait to meet my niece/nephew.
For friends who you giggle non-stop with:
You're the only person I know who can be smeared in a combo of poop, pee and a little bit of throw-up, and somehow make it look good. Go forth and be gross.
I know what you were up to approximately ___ months and ___ weeks ago. Awesome.
For friends who you know are freaking out right now:
Dear Baby ___________, you are the luckiest in the world to have the parents that you have.
You were born to do this—and I'll be right by your side through all of it. Sending you and the wee one inside you all the love in the world.
For work colleagues / clients / customer:
Seriously. What do you write in a card for a coworker baby? While it is probably safest to go for the more generic, you may want to add a touch of personalization. Is there a specific memory/moment you shared? Something you know about them?
Here are some quick options:
Wishing you and your little one a whole lifetime of happiness together.
Congratulations are in order! We can't wait to meet your little bundle.
Welcome to the world, Baby _____! You chose a great mama.
Finally, it's pretty awesome to be able to share in this momentous moment for the parents-to-be. Along with your baby shower card, you may want to pack a tissue or two. Caution: baby showers can cause your eyes to well.
💡 More baby shower tips:
17 Beautiful Baby Shower Themes
10 Baby Shower Themes for Boys
10 Baby Shower Themes for Girls
12 Baby Shower Food Ideas
Baby Shower Etiquette: 7 Guidelines
The Best Baby Shower Invitation Wording Ideas
Baby Shower Favors: Ideas, Cost, and More
15 Baby Shower Games
When to Have a Baby Shower
7 Fun & Memorable Gender Reveal Games