Black women in the US are disproportionately affected by everything from fertility struggles and pregnancy complications to breastfeeding difficulties and childbirth-related deaths. Things need to change.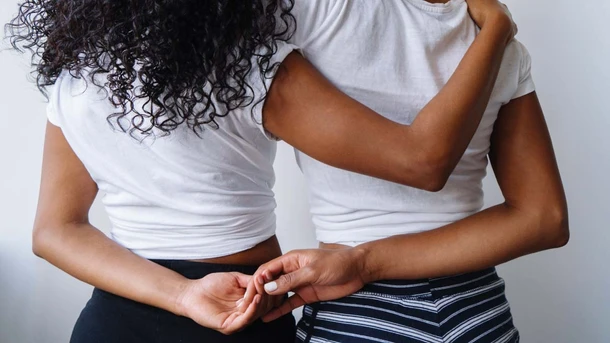 Here at Peanut, we're committed to making these facts known, amplifying Black voices, and offering safe, inclusive spaces for Black women to come together, speak freely, and have their perspectives and experiences heard.
So for anyone looking for solidarity, support, and a way to connect with other Black women, we've got you. We've rounded up some of the groups on Peanut that have become a safe haven for many.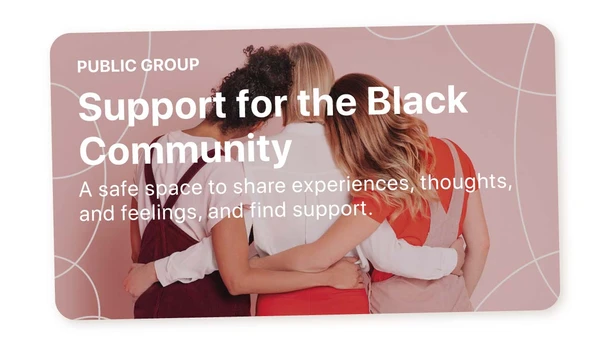 Created in light of George Floyd's murder in May 2020, this group was a space for anyone affected to share experiences and feelings, and find support. Almost a year on, it's a place for continued support of the Black Lives Matter Movement, discussions on racism, and recommendations for educational resources - from movies and books to articles and podcasts.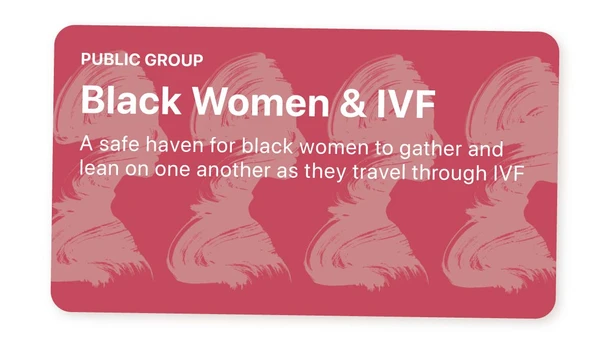 Did you know that Black women are twice as likely as white women to have fertility problems, but
far less likely to seek help
or treatment? One group on a mission to change that is Black Women & IVF: TTC & Success. With the aim of removing the taboo of discussing fertility in the Black community, the group is a safe, supportive space for women to openly share their journeys, and connect with others going through the same experiences.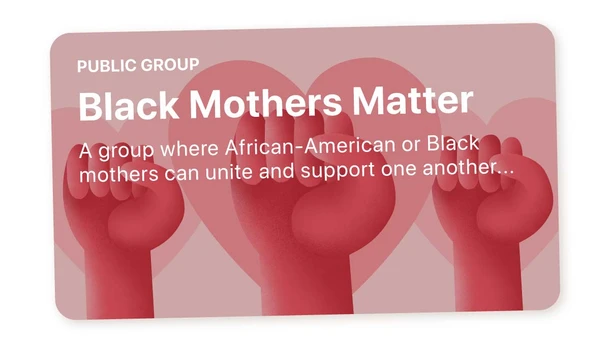 Black Mothers Matter is a welcoming space where mamas come 'to unite and support one another not only in motherhood, but in sisterhood as well'. You'll find daily mental health check ins, celebratory posts on Black history, positive affirmations, and conversations on life and motherhood. There's even talk of starting a Black Mothers Matter virtual book club dedicated to self-love.
Black women in the US are
two to three times more likely
to die from pregnancy-related causes than white women. The Maternal Disparities for Black Women group on Peanut is committed to being a part of much-needed change in these statistics. It's a group for all women to come together to discuss, raise awareness of, and ultimately reduce the inequalities in maternity care.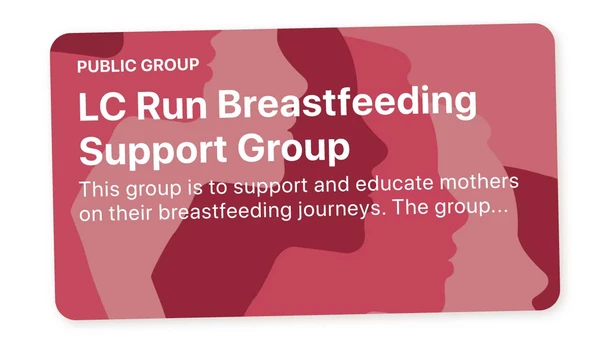 In the US, Black women have the lowest breastfeeding rates of any racial group,
according to the CDC.
This is primarily due to racial discrimination, generational trauma, and an overall lack of support for Black breastfeeding mothers - which is where this group comes in. Created and ran by trained lactation consultations, it offers round-the-clock support, education, and information about breastfeeding. No matter your question, it'll be answered.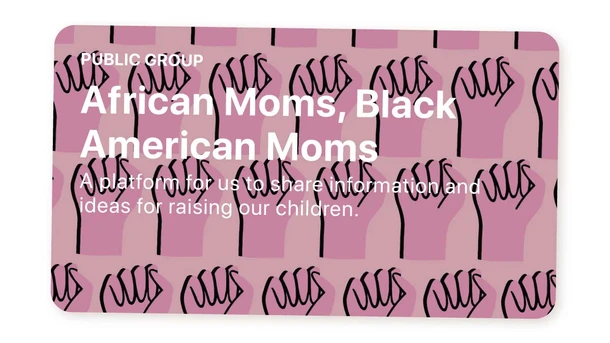 If you're looking for a place to vent, share memes, and connect with like-minded mamas, this is the perfect group for you. Described as a "platform for us to come together to share information and ideas on raising our children", it's a welcoming space where Black women can rally together and help each other through both the ups and downs of motherhood.
More from The 411:
'The Talk' and Beyond: The Unique Fears of a Black Mother
12 Inspiring Black Women You Should Follow on Instagram
Your Guide to Support Groups for Women
Joining Peanut Changed My Life - and My Career